Planned Giving
---
The Greater Houston Community Foundation is dedicated to helping donors create lasting legacies and meaningful impact by supporting philanthropy in a variety of ways - including custom solutions for even their most complex needs.

Friday November 15, 2019
Savvy Living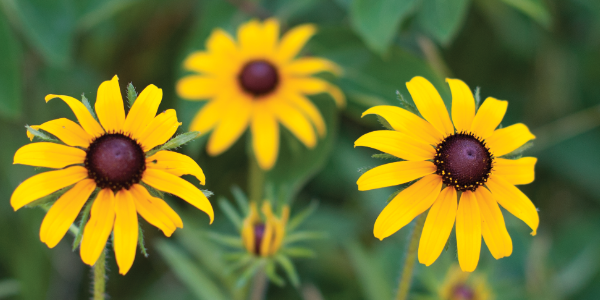 How to Choose a Walk-in Bathtub
Because of my mobility problems, I am thinking about getting a walk-in bathtub that's easy to get into and out of but could use some help selecting one. What can you tell me about walk-in tubs, and can you recommend some good companies that make and install them?

Walk-in tubs are a good option for mobility challenged seniors because they are much easier to get into and out of than a standard tub. They may help prevent slips, trips and falls. Here is what you should know.


The Basics

Walk-in bathtubs are uniquely designed with a watertight, hinged door built into the side of the tub that provides a much lower threshold to step over, usually 2.5 to 7 inches, in comparison with a standard tub threshold of 15 inches.

In addition to the low threshold, many walk-in tubs also have built-in seats, grab bars, anti-slip floors, anti-scald valves and handheld showerheads. Many higher-end models offer therapeutic spa-like features that are great for seniors with arthritis and other ailments.

The kind of tub you choose will depend on your needs, preferences and budget, and the size and layout of your bathroom. The cost of a walk-in tub with professional installation ranges from approximately $3,000 to $10,000.

Here are some other things you should consider:

Tub size: Walk-in bathtubs vary in size. Most models have high walls between three and four feet high and are between 28 and 32 inches wide, but will fit into the same spaces as your standard tub without having to reconfigure the room. There are also bariatric walk-in tubs that have wider door openings and larger seats to accommodate people over 300 pounds.

Wheelchair-accessible: Most walk-in tubs have an inward opening door, but if you use a wheelchair, an outward opening door may be a better option because they are easier to access.

Tub options: The most basic and least expensive type of walk-in tub you can get is a simple soaker tub. But, there are many other options available. There are aero therapy (air jets) tubs, hydrotherapy (whirlpool water jets) tubs, aromatherapy tubs that mix fragrant essential oils with the water or combination tubs with multiple upgraded features. Tubs with an in-line heating system will keep your bathwater warm while you soak. Tubs with self-cleaning systems may also be a priority.

Fast fill and drain: One drawback to using a walk-in bathtub is that the bather must sit in the tub as it fills and drains, which can make for a chilly experience. To help with this, consider a tub that has fast-filling faucets and pump-assisted drainage systems, which significantly speed up the process. These options may require some plumbing modifications to your bathroom.

Warranty: The best walk-in bathtubs on the market today are made in the USA. Look for companies offering a lifetime "leak-proof" door seal warranty and lengthy warranties on both the tub and the operating system.

Where to shop: To get started, contact a few companies that will send a local dealer to your home to assess your bathroom and give you product options and estimates for free. Most companies offer financing with monthly payment plans.

Unfortunately, original Medicare does not cover walk-in bathtubs nor do Medicare supplemental (Medigap) policies. However, some Medicare Advantage plans may help with the cost. There are also many states that offer Medicaid waivers that will help pay for the purchase and installation of a walk-in tub to those that qualify. The VA offers some programs that provide financial aid too.

Published November 8, 2019
Previous Articles
How to Help Aging Parents Manage their Medications
How to Stop Unwanted Junk Mail and Guard Against Mail Fraud